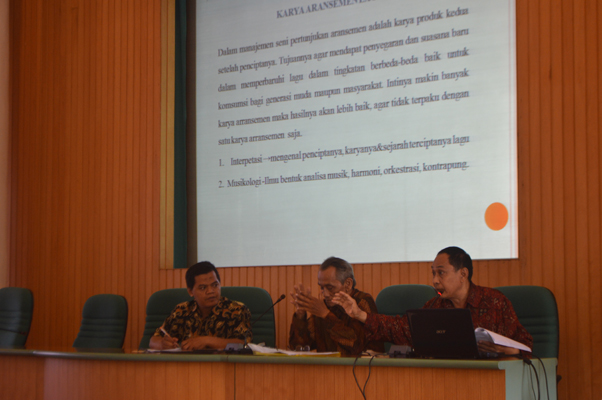 Indonesian national songs have now rarely been heard or played out. People can only listen to them during national big days or at ceremonies. Popular songs have taken their place instead.
Head of Centre for Pancasila Studies (PSP) UGM, Dr. Heri Santoso, said there was a tendency for people, particularly the young, to forget these national songs.
"Many young people cannot sing national songs, moreover to lead a choir," he said on Tuesday (5/4) in the Multimedia Room UGM during a training on choir management for national songs. He added there were many people cannot even recite the state ideology, Pancasila, lamenting the condition.
Therefore, the Centre is trying to raise awareness and love of national songs and the importance of Pancasila values among the young people through this training.
As many as 40 participants joined the event, coming from choirs, teachers, students and the public in Tangerang, Tulung Agung, Temanggung, Klaten, and Yogyakarta.
Wisnu Mintargo, alumnus of Arts Performance at UGM Graduate School who is also lecturer of ISI, shared the view, saying national songs are forgotten by the young generation due to their limited knowledge of the meaning of the songs.
Ki Priyo Dwiarso from Gelora Bahana Patria group said national songs are a tool for character building as the songs are more powerful than politicians' propaganda. "Anyone who hears a national song with heart and sould will build their nationalism," he said.