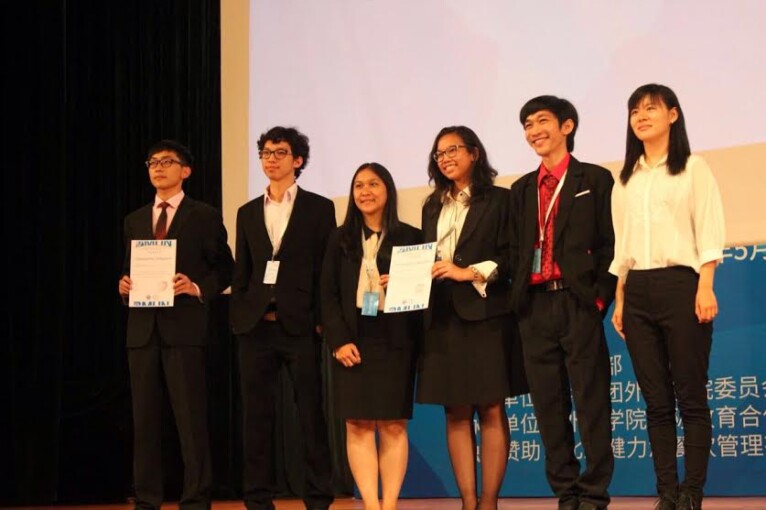 A delegation from UGM has won three awards at the Beijing Model United Nations (BMUN) which was held from 6-8 May 2016 at the China Foreign Affairs University.
First, the UGM delegation was named outstanding delegation; secondly, two delegates were elected best delegates: they were Felicia Joanna Siahaan and Wahyuwidi Cinthya.
Felicia Joanna said that 410 participants from 8 countries joined the BMUN, including those from South Africa, China, Indonesia, Iran, Italy, Cambodia, France, and Russia.
"In the event, all participants were conducting simulation sessions like the real ones at the UN," she said on Friday (24/6).
This time, UGM sent four of its students: Felicia Joanna Siahaan (Economics and Business), Faadilah Fayyadh Aidad and Wahyuwidi Cinthya (Social and Political Sciences), and Wahyu Ramadhan Yusuf (Vocational School). Each joined different committees such as special committee on peacekeeping operations, economic and social council, a high-level meeting of United Nations High Commissioner of Refugees, etc.
"At that time we represented countries such as the U.S., Norway, and Italy on different committees," she said.
Wahyuwidi said joining the BMUN gave them additional experience academically and socially, especially on diplomacy. He added they were happy with winning several awards at the prestigious event.