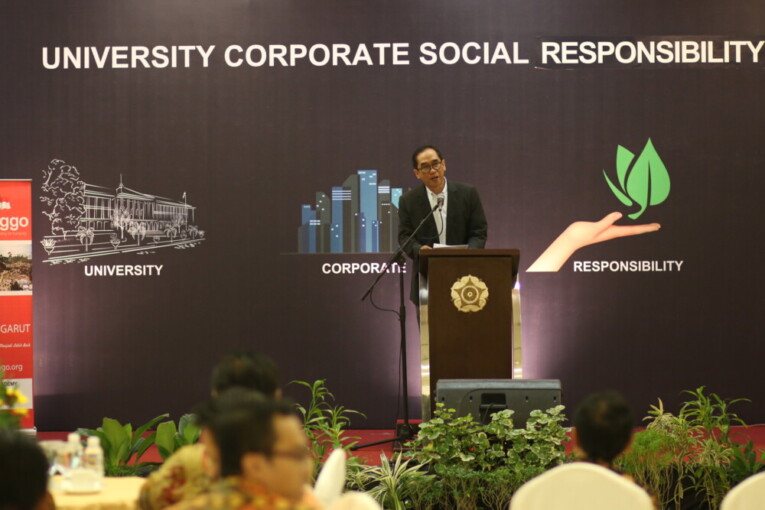 Agricultural sector is still seen as unable to promise a bright future for people doing this business in Indonesia. Agricultural graduates, instead, work in other sectors of work rather than being a farmer.
"There are thousands of agricultural graduates out there across Indonesia, but most not interested in contributing their roles to solving the agricultural problems in the country," said Dr. Ir. Rachmad Gunadi,M.Si., on Tuesday (27/9) in his scientific remarks to mark the 14th anniversary of Faculty of Agriculture UGM.
Rachmad said Faculty of Agriculture UGM has a big responsibility to generate future agricultural persons that give their all in their work performance. The Faculty also wants to produce a generation that has the characteristcs of planters, not just staff, employees of agricultural or plantation endeavours.
"Faculty of Agriculture UGM responds to the calling to participate in development of agricultural areas and problem solving in this sector," said the lecturer in Soil Sciences.
Generating Agricultural Entrepreneur
Previously, during the Senate meeting of the Faculty, Vice-Dean , Dr. Rudi Hari Murti, SP., MP., encouraged to produce graduates with entrepreneurial spirit through partnership. This includes the partnership with agricultural alumni and Agrigama Business Club that runs the agricultural entrepreneurial programme (AEP) as a commitment to encourage young entrepreneurs in agriculture.
"We're trying to produce the birth of young entrepreneurs in agribusiness to reach as high as 15-20 percent of graduates," he said.
This programme is also expected to raise the competitive level of the Faculty in terms to education and business challenges.
"The big programme is to develop entrepreneurship and business development," he said.
He added that with Agricultural Ministry, his office made business development for graduates as job creation in agribusiness sector, as well as capacity enhancement of agricultural education institutions that is based on agribusiness innovation.