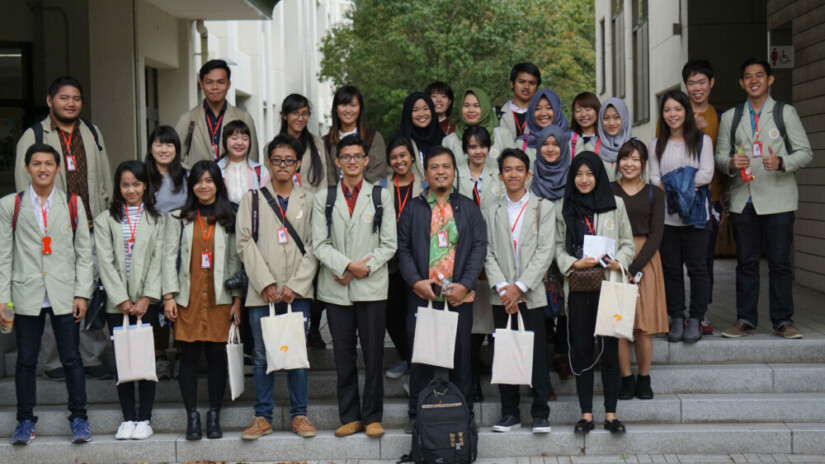 As many as 20 students of Tourism UGM had the chance to explore Japan through a campus visit program to Wakayama University from 23-30 October 2016 where they learned language, arts, culture, and tourism of Japan.
Keenan Mukti Sinatriya Shangga Nagari, one participant of the campus visit program, said they were not only learning the Japanese language and culture but also Japanese tourism developments.
"In this programme we also learn the management of tourism travels," he said on Thursday (10/11) on campus at UGM.
The UGM team also had the chance to promote the Indonesian arts and culture, such as dance, music, and culinary events.
Keenan said he was happy to join the visit where he can learn the Japanese culture directly in that country. The UGM delegation also did a city tour to historical sites in Osaka, including Wakayama Castle, Yosuien Garden, Universal Studio Japan, and Nipponbashi.
Annually, the Tourism department UGM runs campus visit programme to increase student's knowledge on tourism on the global level. The previous programme was made to Thailand.