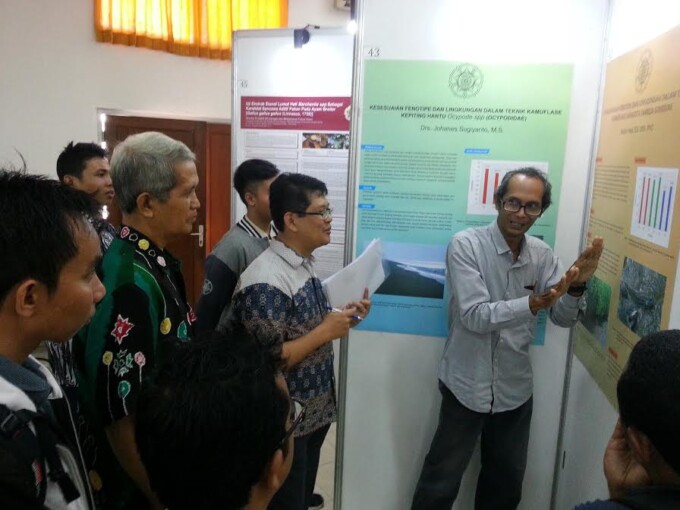 Faculty of Biology UGM continues to increase research in tropical biodiversity, one of which is through the non-competitive grants of the Faculty.
"This year there are 50 research subjects that get the non-competitive grants from Faculty of Biology UGM for tropical biodiversity," said Dean of Faculty of Biology UGM, Dr. Budi S. Daryono, on Monday (14/11) after reviewing poster presentation for tropical biodiversity research.
Budi said there is an increase in the number of research at Faculty of Biology UGM each year. In 2014, recipients of grants were 45 and increased to 50 in 2016.
To disseminate the research, Faculty of Biology routinely holds poster presentation since 2014.
This project was appreciated by academic community members of the Faculty. Dr.rer.nat Andhika Puspito Nugroho who presented his research said this poster presentation made the research conducted by the researchers accessible to more people, including students, so it can inspire them to do research.
Syaeful, a student, said of this event he was able to obtain much information on reserach.
"This is very informative, I get to know the variety of research conducted by the lecturers, and they're all inspiring," he said.
Poster Presentation of Research Grant for Tropical Biodiversity in 2016 displayed as many as 50 research, including on orchid and rice silviculture, edible film from tobacco and guava, and many more.