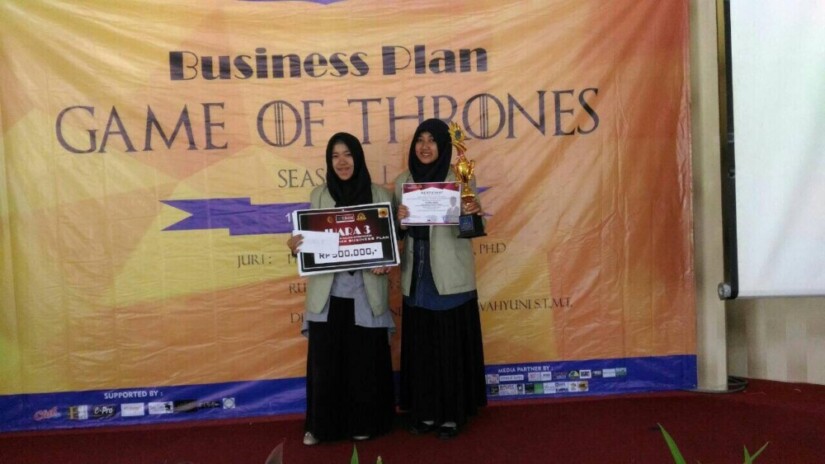 Students of Universitas Gadjah Mada (UGM) became the third winner of Game of Thrones Business Plan Competition at Universitas Muhammadiyah Malang, East Java, on 12 February 2017.
The UGM team has members Irvandias Sanjaya (Psychology), Noviana Nur Sari (Biology), and Qurrota A'yun (Agriculture). They became the winners after raising the issue on empowerment of disabled groups. Disabled people from the Bina Siwi orphanage in Pajangan, Bantul regency, are involved in the Disability Era Goes on Development (D'Era-GON) project to make recycled bags from water hyacinth waste.
"We devised the business that makes use of water hyacinth waste in Kulon Progo regency, combined with used bags. The project empowers the disabled people from the Bina Siwi orphanage," he said on Thursday (16/2) at UGM.
Irvandias said the engagement of the disabled people in the business is a form of empowerment of disabled people. It is expected to increase the economy of the orphans.
The competition run by Universitas Muhammadiyah Malang Student Executive Body is joined by dozens of teams from universities across Indonesia. Noviana said in the event they competed strongly with the other teams. In the finals, the UGM team had to face 9 finalists to present their business ideas.
"(We're) thankful for the success in this competition. Hopefully, in the future we can make better achievements at various competitions," she said.