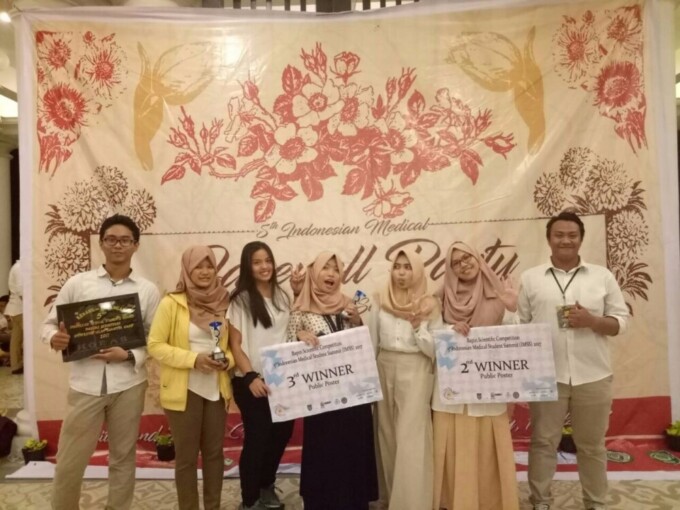 Student delegates from Faculty of Medicine Universitas Gadjah Mada (UGM) made achievement in the 5th Indonesia Medical Student Summit (IMSS) which was held by Universitas Islam Sumatera Utara from February 15 until February 19, 2017. UGM team achieved runner up and third position on public poster category.
The team which consisted of Nurul Muizah, Putri Raudina Alifah, and Shoufuro Hasana, won runner up position. Meanwhile, the other team became third winner, consisting of Likuidita Yona Ramadhini, M. Fathi Banna Al Faruq, and Shofuro Hasana.
M. Fathi said IMSS had two categories, namely public poster and scientific poster. The competition was attended by as many as 100 teams from many universities in Indonesia. However, there were just 16 best teams which could move forward to the final stage.
"In the final stage, all of finalists presented their posters," said Fathi on Thursday (16/3) at UGM.
Fathi said in the competition, her team presented a public poster about worm infestation prevention in children. Meanwhile, the runner up team presented a poster about dietary habit control, particularly for sweet food, to prevent the diseases which are caused by sweet food consumption.
"Two out of three teams from UGM succeeded achieving winner position. We are glad and proud upon our victory. We hope we can make more achievements in the future," she added.(Humas UGM/Fiki)