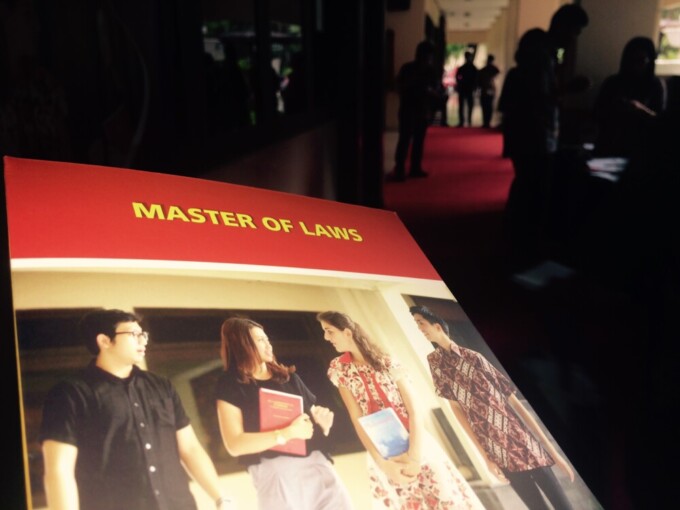 Faculty of Law UGM has officially opened graduate Double Degree Magister programme in Law or Master of Laws (LLM). Dean of Faculty Law UGM, Prof. Dr. Sigit Riyanto SH.,LLM., said the Master of Laws progamme was reopened this year after a revitalisation and redesigning were done on its curriculum.
"We purposedly designed the curriculum to respond to legal challenges today and the future," said Sigit in an open house event at Faculty of Law UGM on Friday (19/5).
Sigit added such revitalisation was expected to be able to give added value to students. "Presently, there are ten world class universities already forming a cooperation with this study programme," he said. It also teams up with law firms in the country to give opportunities for the students to take apprenticeship.
Head of Master of Laws study programme, Prof. Dr. Edward Omar Syarief Hiariej, S.H., M.Hum., said the programme had four concentrations, namely international law, business law, government laws, and criminal law.
"The curriculum of this study programme is the incorporation of attempts to respond to global challenges as well as legal enhancement in the country," he said.
Students of this programme will take four semesters study, half at UGM and half at foreign university. These are including: Erasmus University Rotterdam, Hollands, University of Queensland, Australia, University of Reading UK, Murdoch University, Australia, and Queen Mary University of London.