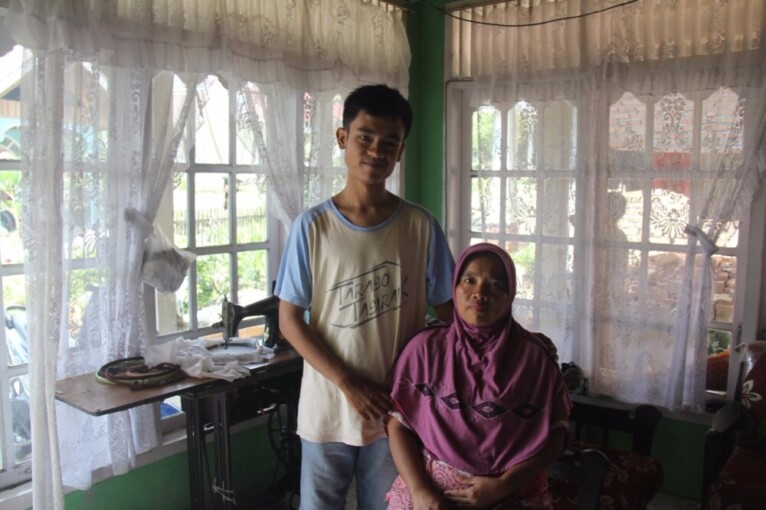 The dream to be a farm businessman is coming closer to Miko Andini Putra (19) from West Sumatera who has been accepted as a student at Universitas Gadjah Mada in the Animal Science and Industry study programme.
The only son of Amdinar and Ernida has been accepted by invitation at UGM and entitled to receive the Bidikmisi scholarship which releases him from the duty to pay for the tuitions. In spite of the limited economic condition of his family, Miko never gave up to chase for his dreams to having higher education. Limitations are no barrier to reach his goals. Now his determination and hard work have brought him to UGM.
"Thank God I've been accepted at UGM. I was excited, moreover it won't cost me money so it won't be a burden to my parents," he explained.
Met at his home in Bukit Gombak, Tanah Datar, West Sumatera, Miko revealed that he had wanted to earn degrees since his childhood. This became even stronger when he was at high school because he thought that higher education would bring him success.
"I want to make my parents happy, sending them to their hajj pilgrimage," said the alumnus of SMA 1 Batusangkar high school.
Living in modesty is Miko's daily routine. The income of his father that works at a shop is only enough to meet their daily needs. His mother tries to give support by receiving sewing orders from neighbours, which is rare. Now they live at their grandmother's house.
But all this did not prevent him from making his way forward. Instead, this had inspired him to make achievements at school. Since primary school, Miko had always ranked among the big three and among big ten at high school. These all made him entitled to receive scholarships for education. Apart from the academic duties, Miko joined music and art groups in his school as well as Islamic Studies Forum.
His mother Ernida could not contain her pride when knowing that her son has finally been accepted at UGM despite her initial rejection due to their financial limitations as well as the health condition of her husband that has suffered from tetanus. Finally, she felt relieved as Miko would be funded by the government for his higher learning studies. One thing that still haunts them is how to get an affordable place for Miko to stay while at UGM.
To let go of Miko to study in Yogyakarta, Ernida asked him to study hard, but wishing him well and hoping that he can get a job of his dream soon after graduation.