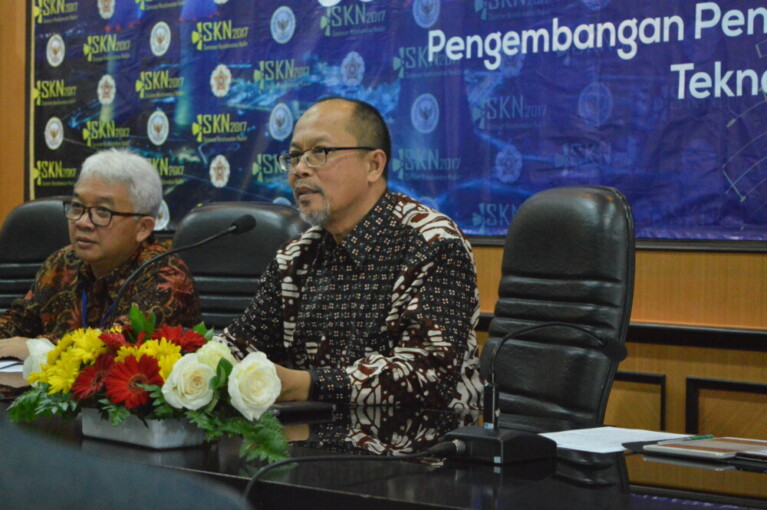 Universitas Gadjah Mada (UGM) sends the most teams in Students Creativity Program category to the National Students Scientific Week (PIMNAS) 2017. As many as 31 teams passed the selection to the 30th National Students Scientific Week which will be held in Indonesia Moslem University in Makassar from August 23 until 28, 2017.
In PIMNAS 2017, the top three universities are UGM, IPB (Bogor Agriculture Institute), and Brawijaya University. The three universities respectively have the same number of teams, which is 31.
Head of Students Creativity Division UGM, Ahmad Agus Setiawan, S.T., M.Sc., Ph.D. said this achievement can not be separated from the efforts and hard work done by all UGM academic community, starting from the students, lecturers, departments, and related faculties, as well as the supports from the university.
"This year, as many as 129 UGM Students Creativity Programme teams obtained funding from Indonesian Ministry of Research, Technology, and Higher Education as well as intensive supervision. We are grateful that 31 teams of them are eligible to go to the PIMNAS," said Agus on Wednesday (2/8) at UGM.
Agus said UGM submitted 935 proposals of Students Creativity Programme. As many as 129 proposals succeeded to obtain funding from the Indonesian Ministry of Research, Technology, and Higher Education. After passing the selection, monitoring, and evaluation processes, as many as 31 teams are selected to compete in PIMNAS 2017.
The 31 teams consist of 1 team on Technology, 2 teams on Socio-Humanities, 11 teams on Exact Research, 4 teams on Community Services, 7 teams on Innovation, 4 teams on Entrepreneurship, and 2 teams on Written Idea.
Prior to the departure of the students to Makassar, UGM had prepared the students by giving training to increase their soft skill and hard skill. UGM contingent will be given an intensive training for 2 weeks from August 7 until 20, 2017.
"We will give the best preparation program in order to be the winner of the 30th National Students Scientific Week," said Agus.
The event will be attended by 420 teams from 89 universities in Indonesia with more than 3,000 participants.