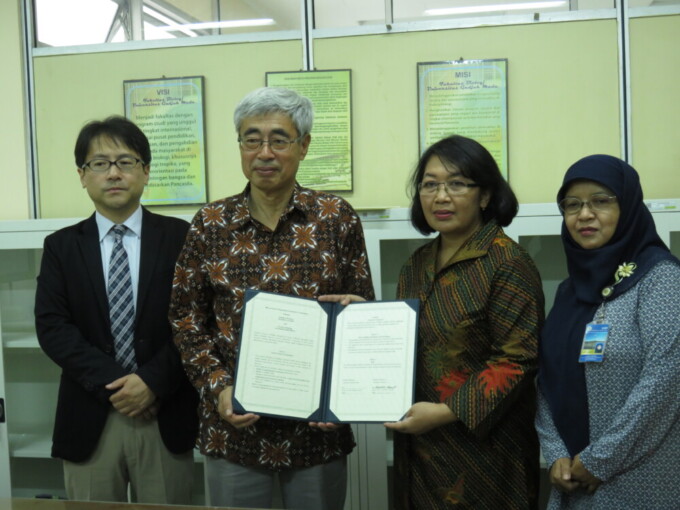 Faculty of Biology UGM has established cooperation with Yamagata University, Japan, in academic and research areas. This emerged in the visit made by Yamagata University delegation to Faculty of Biology UGM recently.
The Yamagata University delegation was represented Mr. Yasushi Sugawara (International Affairs) and Prof. Naota Ohsaki (Faculty of Science); they were welcomed by Dean for Asset, Finance and Human Resource at Faculty of Biology UGM, Dr. Niken Satuti Nur Handayani. A Memorandum of Agreement (MoA) was signed in the meeting by Dr. Niken. This marked the beginning of collaboration implementation between the two parties.
Afterwards, the Yamagata University delegation visited the Biotechnology Laboratory and examined orchid collections in the Faculty's green house, accompanied by Dr. Endang Semiarti. Prof. Ohsaki is also UGM visiting professor that will give guest lecture in evolutionary entomology.