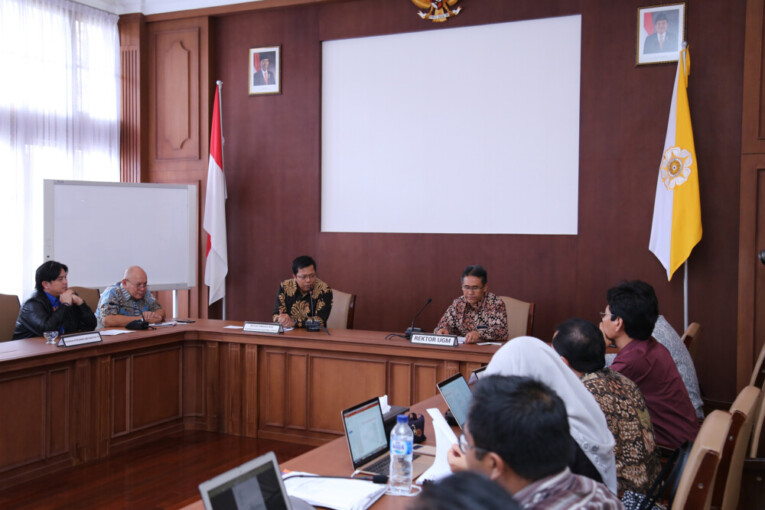 UGM Vocational School has established cooperation with Gyeongsang National University (GNU), South Korea Selatan, in education areas.
This emerged in the visit made by GNU delegation led by the Dean of Office of International and External Cooperation, Prof. Lee Dong-Keun ke SV UGM, from 5-6 February 2018. The delegation was met by Dean of the UGM School, Wikan Sakarinto, Ph.D.
In the visit, Lee Dong-Keun offered cooperation in education which includes student exchange and graduate study programme.
"Currently, there are several UGM students studying at GNU, some of which through student exchange programme. We also offer magister study programme opportunities for lecturer prospects and doctoral programme for lecturers," he added.
Furthermore, Lee Dong-Keun explained about GNU campus to UGM students, alumni, and lecturers. He also described information related to schedules, admission, and scholarships from GNU and Korean Government.
Wikan welcomed the offer of cooperation positively. He hoped through the cooperation many things could be implemented to improve the quality of education and networking of UGM Vocational School.