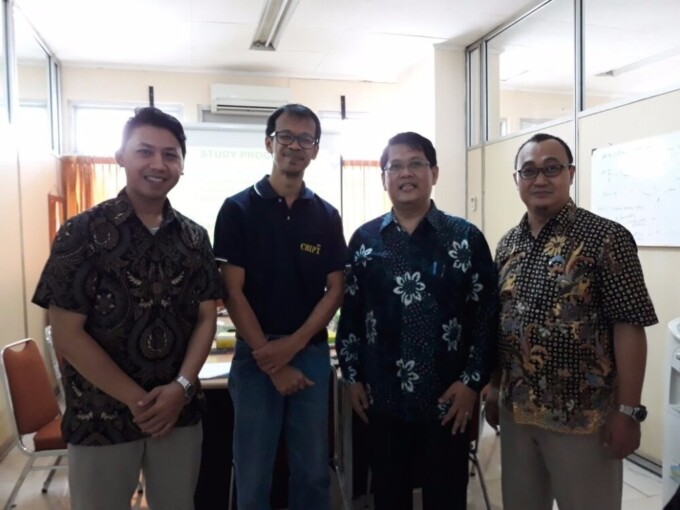 Faculty of Biology UGM has initiated a cooperation with Department of Biology of Prince of Songkla University (PSU) Thailand.
This emerged in the visit made by a delegation from PSU, led by Asst.Prof.Dr. Sara Bumrungsri, Head of Department of Biology PSU, to Faculty of Biology UGM on Friday (2/2). They were received by Vice-Dean Research and Community Service of the Faculty, Dr. Eko Agus Suyono, M.App.Sc.
Both parties discussed cooperation opportunities in the future in education and research, including initiation of research collaboration, publication, and supervision, student and lecturer exchange, summer course program as well as the development of ASEAN Biodiversity Network .
"We hope the initiation of cooperation can be a positive energy for both parties," said Eko.
Eko added the cooperation was expected to strengthen international programme at the Faculty of Biology UGM.
Sara Bumrungsri stated the similarities between both parties that may open more opportunities for them. "Hopefully, in the future we can realise the collaboration soon," said Sara.
A discussion later followed up with UGM lab educators from Ecology and Conservation Lab, Animal Systematics, Animal Physiology and Genetics. The discussion was part of previous research collaboration initiations.
Separately, Dean of Faculty Biology, Dr. Budi Setiadi Daryono, M.Agr.Sc., welcomed the cooperation initiation, hoping it would be soon realised to encourage enhancement of education and research at UGM and PSU.