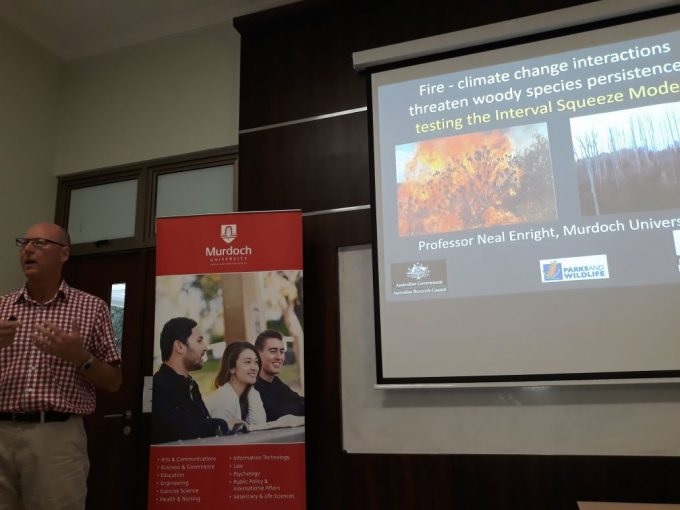 Plant ecology expert from Murdoch University, Prof. Neal Enright, gave a general lecture to students and lecturers of Faculty of Biology UGM.
The lecture on Thursday (8/3) raised the theme Fire-Climate Change Interactions Threaten Woody Species Persistence: Testing The Interval Squeeze Model. Enright presented his research on climate impacts on woody trees.
Enright said that climate change had caused the increase in earth surface temperature whilst the air got drier. This had sparked fires, including those in Western Australia.
"There were shifts in periods of fire, which is getting shorter," said the professor in the School of Veterinary and Life Sciences, Murdoch University. ini.
He said the more frequency of fire incidents had burned trees even before they reproduced. If this persisted, there would be forest change as well.
"Vegetation like forests may change forms into others such as savannah," he said.
There were also changes in size and production of seeds of plants living in dry lands with higher intensity of fire. Therefore, in the future restoration needs to be done, he suggested.
Following the lecture there was a presentation on opportunities for further studies at Murdoch University.