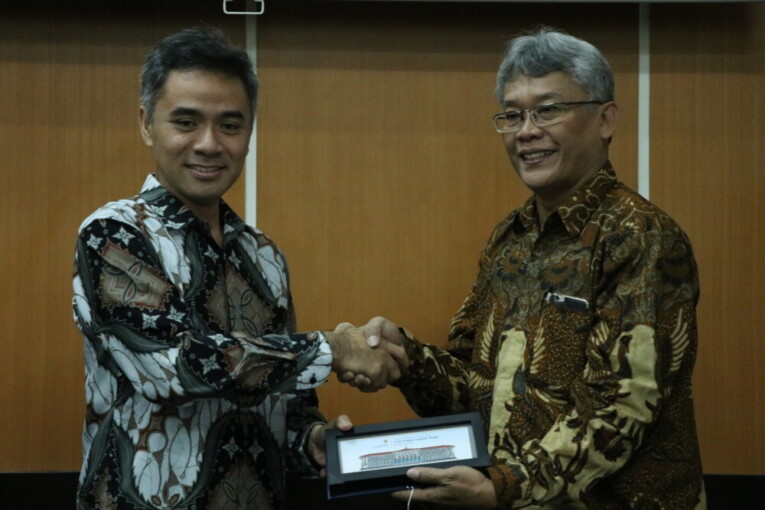 UGM Vocational School has established a cooperation with the Handicraft and Batik Centre (BBKB), marked with signing of an MoU on Friday (16/3) in Electrical and Informatics Department of the School.
The BBKB also gave a general lecture related to requirements for calibration competence test.
BBKB is government affiliated agency that runs research, standardisation, testing, certification, calibration, designing, engineering, training, and consultation.
Dean of Vocational School, Wikan Sakarinto, said the collaboration between higher learning and industry was important to produce graduates having relevant competence with the current demands. Thus, they can be national economic drivers whilst Indonesia need not worry about foreign human resource because domestic industry is strong enough.
In order to achieve that synergy, said Wikan, UGM Vocational School was opened for suggestion from practitioners, including BKKB, related to its curriculum and education process to improve the quality of the graduates.
He hoped this cooperation would support the effort to develop creative industry, especially in handicraft and batik that are invaluable Indonesian heritage.
"Let's unite and sustain the cultural heritage of Indonesia and develop creative industry that is our potential, South Korea is now an advanced country, it has not made cars or electronics only, but also K-Pop and K-Drama. That means creative industry is very important," said Wikan.
Head of the BKKB, Ir. Isananto Winursito, M. Eng, Ph.D, said the agency needed competence from students and lecturers to develop the technology that may support the creative industry players.
"We hope we could learn from the Vocational School. This MoU is a preliminary start and we would support the School's projects as they are important to educate the young generation," said Isananto.