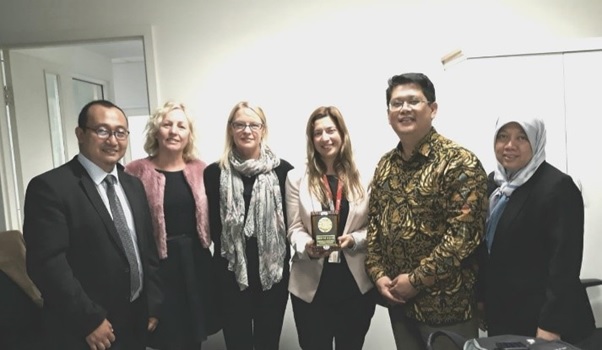 Faculty of Biology UGM and Murdoch University, Australia, have established cooperation in education and research.
This was stated during a visit by Biology UGM to Murdoch University on Friday (8/31). The UGM delegates were led by the school's Dean, Dr. Budi Setiadi Daryono, M.Agr., Sc., accompanied by Vice Dean for Academics and Student Affairs, Dr. Rina Sri Kasiamdari, M.Sc., and Vice Dean for Research, Community Service, and Cooperation, Dr. Eko Agus Suyono, M.App.Sc.
The arrival of UGM group was welcomed by Murdoch University Dean of Graduate Studies, Prof. Neal Enright, and Manager of Graduate Research, Ms. Kellie O'Toole.
During the meeting, both groups conducted in-depth discussions on Joint Degree Program for Undergraduate and Graduate Program, Short Courses, and scholarship programs. Moreover, they also discussed staff exchange programs and research collaboration with the School of Veterinary and Life Sciences (VLS).
On this occasion, delegates of Biology UGM also had the opportunity to visit the Algae Research and Development Centre of Murdoch University.
Dean of Biology UGM stated this cooperation with Murdoch University is expected to improve international cooperation in the field of education and research, as well as to support the school's vision to become one of the leading institutions in academic and research on Indonesian tropical biodiversity.