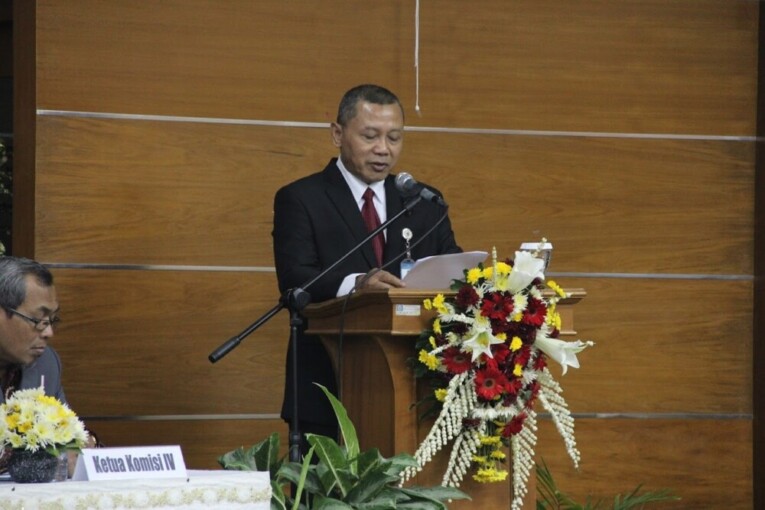 On its 63rd anniversary, Faculty of Mathematics and Natural Sciences UGM has strengthened itself in terms of innovation and internationalisation amidst the Industry 4.0. This is in line with the university's quick-win programme and general policy.
Such strengthening has been visible in the academic and student affairs aspects with the Computer Sciences, Mathematics and Statistics all accredited internationally by ASIIN on 23 March 2018. ASIIN is an accrediting agency based in Germany for science, informatics and engineering.
"Likewise, Chemistry study programme has received international re-accreditation from Royal Society of Chemistry (RSC) UK for the period of 2018-2023," said Dean of the Faculty, Prof. Dr. Triyono, S.U, on Wednesday (19/9) during celebrations of the anniversary.
The Dean said in 2018, Electronics and Instrumentation study programme and Master's Computer Science has applied for accreditation to the ASIIN. They will have a visitation in December 2018.
"Besides, Electronics and Instrumentation study programme has earned an 'A' re-accreditation from BAN-PT on 17 July 2018. Other study programmes, Computer Science, Mathematics, Physics, Geophysics and Statistics have also applied for re-accreditation to BAN-PT," he said.
In terms of community service, said Triyono, the year of 2018 is the second year for the Community Development in Mt. Merapi areas in collaboration with Fuji Mountain Research Institute, Japan, for improved local disaster prevention project with the funding coming from JICA.
Year 2018 is also the start to the double degree programme with National Taiwan University of Science and Technology (NTUST) and National Central University, Taiwan. A total of four master students have joined the double degree programme.
"The double degree programme at Faculty of Mathematics and Natural Sciences UGM has increased since it began in 2017 with Kanazawa University, Japan, and Twente University, the Netherlands," he said.
The Dean further explained the strengthening of the Faculty in other areas, such as student activities, research, and achievements. The anniversary celebration culminated with a scientific speech themed Statistics and Data Literacy in Capabilities of Graduates in Industry 4.0 Era, delivered by Prof. Dr. Sri Haryatmi Kartiko, M.Sc,.