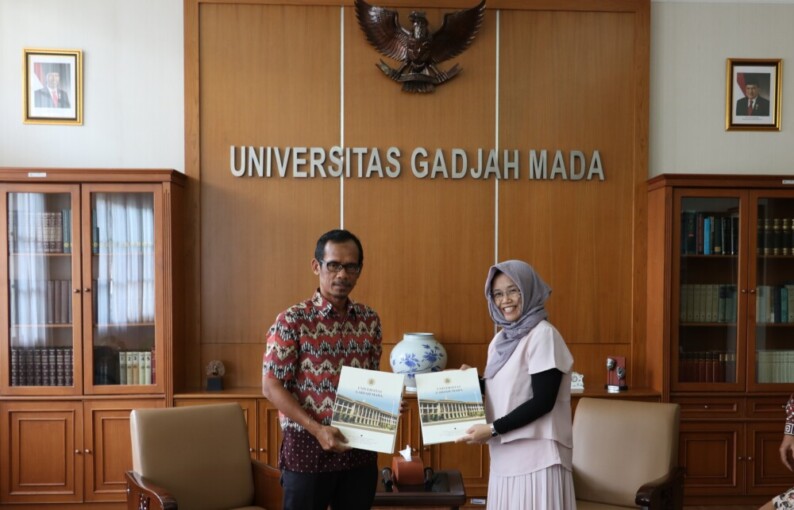 Universitas Gadjah Mada (UGM) has established cooperation with Oil and Gas Technology School (STT Migas) Balikpapan, East Kalimantan, in research and community service areas.
This was signed in a Memorandum of Understanding between UGM Vice- Rector for Research and Community Service, dr. Ika Dewi Ana, M.Kes., Ph.d., and Chairman of STT Migas Balikpapan, Lukman, S.T., M.T., at UGM main office on Tuesday (25/9).
Lukman appreciated UGM for this cooperation. He said research and community service projects done at STT Migas were still limited. Hence, he hoped the cooperation would trigger and encourage research there.
"Research done in our campus is still minimal. So, we would like to ask for your assistance and guidance in driving our research forward," he said.
Ika Dewi Ana welcomed the cooperation that has been agreed. This would strengthen both parties in carrying out their duties related to education, research, and community service.
"UGM cannot do things by itself, including in education, research, and community service. Without the cooperation with other Indonesian universities, the leading status of the state and state sovereignty cannot be achieved," she said.
Through the cooperation, both parties are expected to explore together the potential of Balikpapan, including in tourism sector.
"Balikpapan has a massive natural potential to be developed and if this is turned in a collaboration with society and STT Migas Balikpapan for tourism development, the results would be extraordinary," she added.