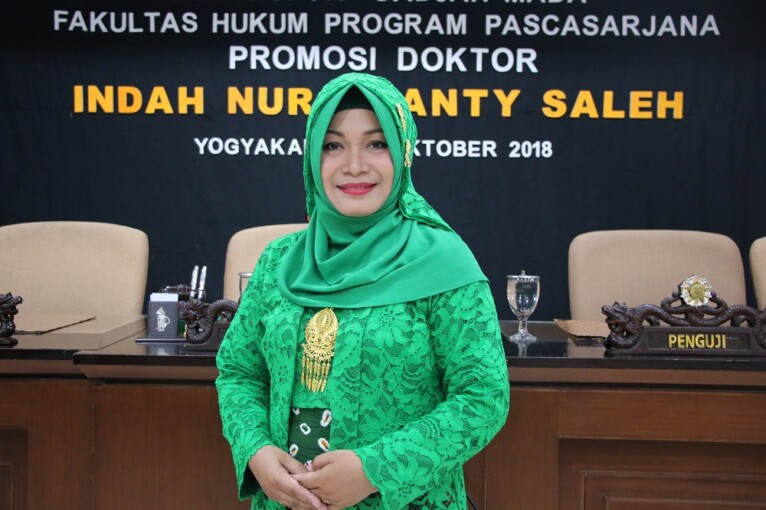 Public open space aspect in Yogyakarta has not been regulated according to gender mainstreaming. Implementation and public role are still not favourable towards women. Renewed strategy is needed to integrate gender mainstreaming to achieve gender equality and justice regarding public open space in Yogyakarta.
This was said by UGM law doctoral student, Indah Nur Shanty Saleh, when defending her dissertation at Faculty of Law UGM on Tuesday (2/10). She said that Yogyakarta has not fully integrated gender mainstreaming in public open space aspect due to not optimum laws. "This condition affects gender mainstreaming implementation in Yogyakarta's spatial development," said Indah.
She found two bylaws correlated to two other bylaws with regard to development planning. She proposed renewed strategy on this matter because open public space is part of space that is the right of women. Specially, Spatial Planning Law requires urban spatial planning has to contain provision of green open zone at a minimum of 30%.
Indah also suggested that renewal be made on Regional Spatial Planning Bylaw as well as Spatial Detailed Plan Bylaw. Such strategy should start from the ideal concept of planning that integrates gender mainstreaming. The ideal concept should refer to the Pancasila state ideology and synchronised vertically and horizontally with existing laws.