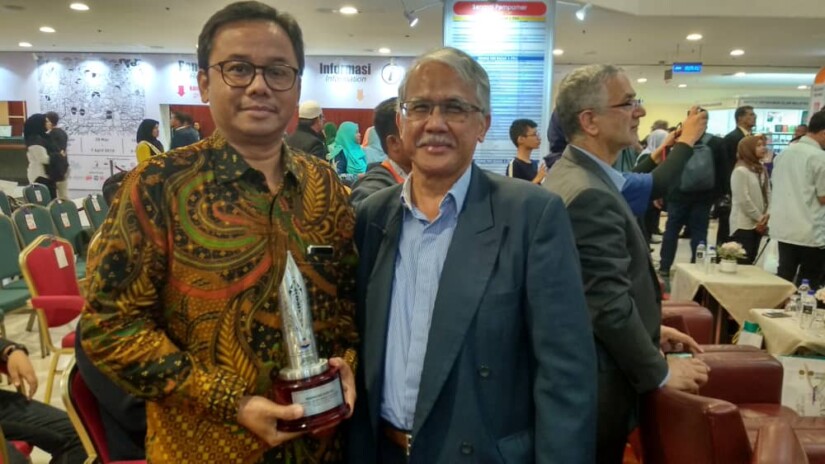 Yogyakarta Cooperatives and SMEs Agency have socialised introduction to the Model of Global Gotong Royong (G2R) Tetrapreneur Budaya (G2R Tetrapreneur) recently. It is a joint entrepreneurship based on 4 pillars, which are chain (Tetra 1), market (Tetra 2), quality (Tetra 3), and brand (Tetra 4). It aims at raising village products to be world icons. The Model of G2R Tetrapreneur was developed by conceptor and expert of G2R Tetrapreneur, Rika Fatimah P.L., S.T., M.Sc., Ph.D, from Faculty of Economics and Business UGM.
In 2018, G2R Tetrapreneur was done in Wukirsari and Girirejo villages as pilot village of G2R Tetrapreneur and they had completed Tetra 1, generating their own products of excellence. In 2019, both villages have embarked on Tetra 2 or 'creating non-competition market'.
Also in 2019, the G2R Tetrapreneur development will prioritise on culture as the root of entrepreneurship. The project will be called as Global Gotong Royong (G2R) Tetrapreneur Budaya.
According to Rika Fatimah, this project collaborated with Yogyakarta Cultural Agency and would be conducted in 5 culturally independent villages. These are Bejiharjo and Putat (Gunung Kidul regency), Sabdodadi (Bantul regency), Pagerharjo (Kulon Progo regency), and Bangunkerto (Sleman regency).
Rika said the key to success of the G2R Tetrapreneur was the people's togetherness. "We succeed together, advance together, not just for ourselves," she said.
Head of Cooperatives and SMEs, Ir. Srie Nurkyatsiwi, M.M.A., said the cultural villages had been selected as pilot village of G2R Tetrapreneur Budaya to develop not just the culture but also entrepreneurship.
The G2R Tetrapreneur Budaya project started with Training of Trainer (ToT) in the five villages. It aims at selecting product of excellence that is in line with the criteria of product of excellence of G2R Tetrapreneur Budaya.