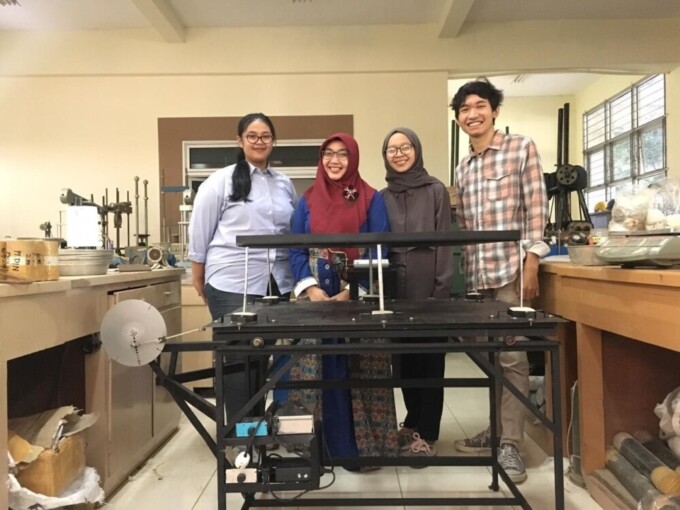 Indonesia lies in a disaster prone area which includes earthquake. In the recent years, earthquakes often happened in a number of areas of the country which took many lives, as well as infrastructure damage.
This condition triggered three Engineering students of UGM to develop a technology that can reduce the level of infrastructure damage due to the earthquake. Yosi Kristiana, Siti Zuliana, and Miftahussurur Rosyadi, guided by Dr. Devi Oktaviana Latif, S.T., M.Eng, developed the spring damper foundation for the Student Creativity Programme.
Yosi explained the spring damper was a simple foundation machine equipped with springs. It serves to dampen shocks due to earthquakes that hit a construction.
"The spring damper is aimed for simple construction that is made of light steel," he said on Thursday (11/7) at UGM.
The foundation uses cheap materials so it is affordable for many people. "We have analysed the strength of the design so it can be applied by many people. Further analysis and consideration, however, have yet to be made," he said.