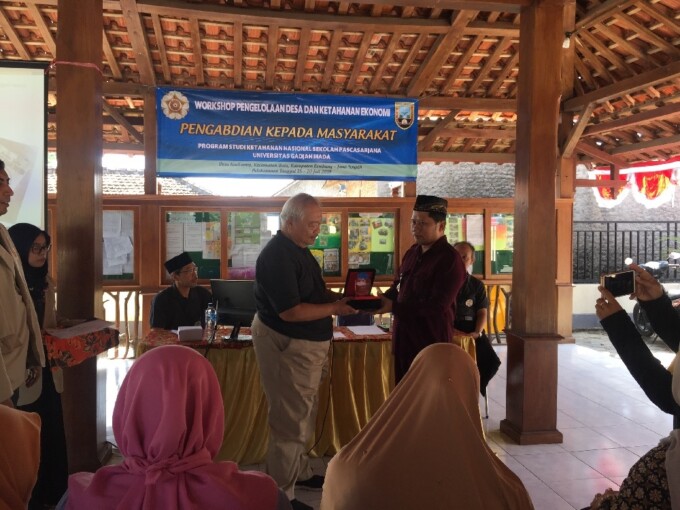 National Resilience graduate study programme students of UGM have helped develop tourism potential of Kadiwono village in Rembang regency, Central Java.
In a community service programme, the students conducted the event from July to October 2019.
"The village of Kadiwono has the potential to be a tourism village," said Shoim Mardiyah, S.Fil., student, in a release received on Tuesday (30/7).
Shoim said the development of village innovation model was necessary to enhance national economic resilience. She hoped the innovation from this village could drive the creation of a resilient village.
The students helped build tree house tourism, marketing and promotion, cattle feed making, and village management and economic resilience workshop by Prof. Armaidy Armawi, M.Si, as well as tourism potential identification of the village.
The event was responded positively by the people of Kadiwono. Village chief, Ahmad Ridwan, S.H., said the student programme was expected to mentor the local people in animal husbandry agribusiness and tourism.