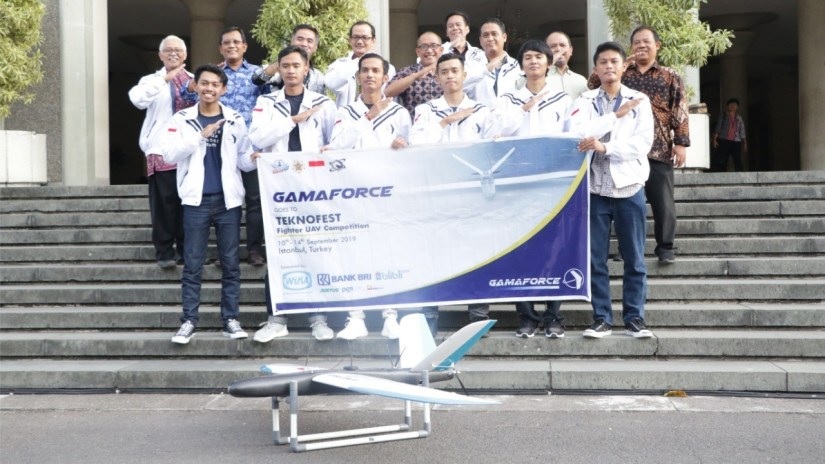 Gadjah Mada Flying Object Research Center (Gamaforce) team is ready to compete in Teknofest Fighter Unmanned Aerial Vehicle (UAV) Competition to run from 10-14 September 2019 in Istanbul, Turkey.
"In the competition in Turkey we will use the flying robot of Gamaforce, named as Ashwincarra," said Gamaforce chairman, Dhiya Ulhaq Zhorif Cavell, during the team departure ceremony on Thursday (5/9) in Balairung UGM.
He hoped the fixed wing UAV would do its best in the event and complete each of the challenges.
Ashwincarra robot had passed a series of selection with other 280 teams from various countries in the world. Ashwincarra has been configured in detail and it is equipped with artificial intelligence technology.
Meanwhile, Director of Student Affairs UGM, Dr. R. Suharyadi, M.Sc., said during the ceremony for the Gamaforce team to keep united and pass the event well. He hoped they would earn the maximum result and make the country and UGM proud.
"I hope the Ashwincarra robot can give its best results. We also hope the achievement to be better than last year," he said.