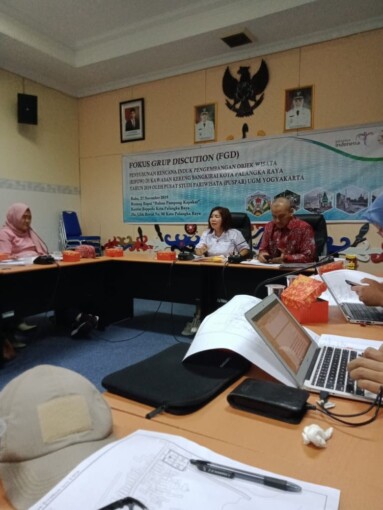 A Unit for Students with Disability of Universitas Gadjah Mada (UGM) organised an event, the Harmony of Inclusion 2019, to celebrate the International Day of Persons with Disabilities on 3 December. This started with the Campaign On Campus event from 18-21 November 2019 in Grha Sabha Pramana UGM and wrapped up on Saturday (23/11) in Alun-alun Kidul Yogyakarta.
The event culminated on Sunday (1/12) at the Wanagama Forest with a tree planting event. Around 100 participants were joining from Indonesian Association of Women with Disabilities, Dystrophy Muscular Indonesia group, DPC Gerkatin, YAKETUNIS, UGM, and volunteers.
The event was attended by Prof. Ir. Panut Mulyono, M.Eng,. D.Eng., IPU, ASEAN Eng., Rector of UGM, Secretary of Student Affairs Directorate, Agus Hartono, S.E., M.Ec.Dev., Dr.rer.silv. Muhammad Ali Imron, S.Hut., M.Sc., Vice-Dean for Research and Community Service at Faculty of Forestry UGM, Dwiko Budi Permadi, S.Hut., M.Sc., Ph.D, Director of Wanagama, and student unit supervisor, Susilo Andi Darma S.H., M. Hum.
In the tree planting event all participants joined planting a tree, which were longan and rose apple, contributions from Serayu Opak Progo River Basin Authorities.
A flash mob closed the ceremony to the tunes of Manusia Kuat (Strong Man) from Tulus, presented in sign language by all committee members.
All participants responded well to the event and appreciated it as it created new interactions between volunteers and the people while new things were learned.
"We hope with the running of the whole series of events, we can bring everyone closer. This is in line with our tagline Start from Interaction, Establish Communication, and Understand Each Other," said Gita Harun, public relations officer.