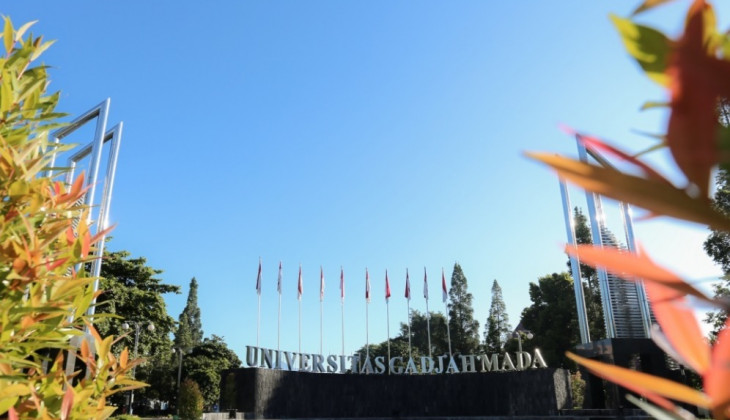 UGM Rector, Prof. Ir. Panut Mulyono, M. Eng., D. Eng., IPU., ASEAN Eng., issued Circular Number 3841 / UN1.P / SET-R / TR / 2020 concerning status towards a New Normal Regulation applied at Universitas Gadjah Mada.
"This circular was issued to prepare for the overall restoration of academic and non-academic services while continuing to provide health protection for UGM community members and partners. UGM will begin to reduce maximum restrictions on campus on June 15, 2020," Panut explained on Friday (5/6).
The circular that is dated on June 4, 2020, was made based on the Decree of the Governor of Yogyakarta Number 121 / KEP / 2020 concerning the Determination of the Extension of the Emergency Status of Covid-19 Disaster in the Special Region of Yogyakarta. Besides, referring to the Circular of the Minister of Administrative Reform and Bureaucratic Reform No. 58 of 2020 concerning the Work System of Civil Servants in the New Normal Regulation and Circular of the Secretary-General of the Ministry of Education and Culture No. 20 of 2020 concerning the Employee Work System of the Ministry of Education and Culture in New Normal Regulation.
Panut said that there would be reducing of maximum restrictions
activities on the UGM campus in order to go to the New Normal arrangement. The relaxation of the maximum restriction will begin on June 15, 2020, with a preparation period on June 5-14, 2020.
Thus, it aims to make the activities during New Normal well-coordinated, Panut suggested all UGM community to keep implementing the health protocols established by the government and UGM.
While learning activities carried out by following the phases as listed in the Chancellor's letter Number 3711 / UN1.P / SET-R / KR / 2020 concerning the KBM Guidelines during the Covid-19 Pandemic Period.
Furthermore, the preparation of the application of work patterns towards a New Normal regulation refers to the UGM Employee Work System Guide Towards a New Normal System. Therefore, in the preparation of facilities and infrastructure to support health protocols by following the provisions set by UGM.
Whereas PK4L regulates access to and from campus with due regard to health protocols and the development of the situation. Implementation of this circular is governed by the deans and heads of their respective work units under university guidelines taking into account the conditions and needs of the work unit.
"This circular will be reviewed periodically by taking into account regional and national situations," he explained.
Author: Ika
Photo: Firsto
Translator: Natasa A
Download Circular of the Chancellor: https://simpan.ugm.ac.id/s/Tept1HQRF11YVZo