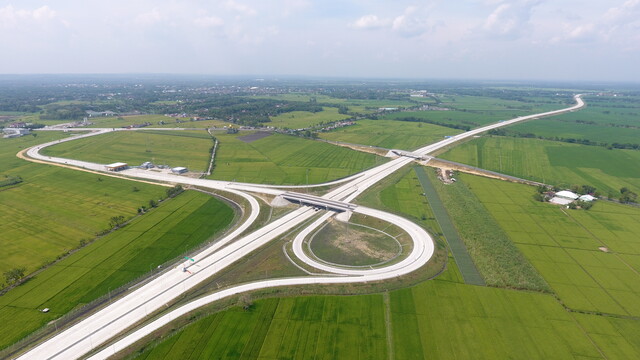 dr. Bayu Satria Wiratama, MPH., as UGM epidemiologist, appraised the government's policy to extend the period of Enforcement of Community Activity Restrictions (PPKM) in Java and Bali until February 8, 2021.
Nevertheless, any changes in this policy require more strict implementation because the previous PPKM implementation was not effective enough to overcome the additional cases of Covid-19 in the country.
"This policy of extending PPKM is reasonable as long as there are changes and evaluations regarding the previous PPKM; why was it less successful? It is because, so far, the changes have occurred to its name only without any better changes for the implementation," he said on Tuesday (26/1).
Bayu suggested that the PPKM this time had to be implemented more effectively and directed. PPKM is not only cutting operational hours and reducing capacity but also evaluating based on epidemiological data.
According to him, people must prevent the principal thing in the PPKM policy, which is none other than community mobility instead of mobility goals such as shopping centers/malls, eating places, etc. This condition is because shortening operating hours and reducing capacity will not effectively prevent the Covid-19 transmission.
"Yes, it is ineffective if there is no prevention of mobility to other places such as friends' houses, parks, and others because they will remain to interact with one another. Total Large-Scale Social Restrictions (PSBB) will be more effective if people are not allowed to leave the house unless they have urgent or important things, such as buying food, shopping, and having medical treatment," he stated.
He re-emphasized that PPKM would not effectively break the chain of Covid-19 transmission if still there were no changes in terms of implementation and strategy, considering there is a greatly increased number of Covid-19 cases in the country, especially in areas with minimum detection of the surveillance system. If there are no proper and strict restrictions on mobility, this PPKM implementation will not be successful.
It is also necessary to provide education to the community regarding the social restrictions in which the government is truly meant. There are many ways to promote education regarding this policy, such as advertising on television and YouTube channels. Another example strategy is also by activating volunteers at the RT / RW level. The volunteers are responsible for overseeing the incoming guests and make sure that they implement strict health protocols (prokes).
Author: Ika
Photo: CNNIndonesia.com
Translator: Natasa A