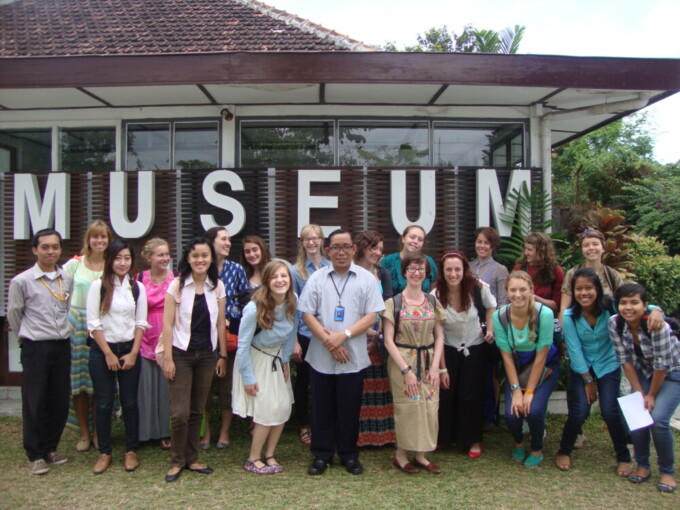 There are fourteeen U.S. students joining the School of International Training Study Abroad Indonesia programme who visited UGM Museum on Tuesday (17/9). The visit is part of cooperation with Faculty of Philosophy. The students are from different majors, including arts, faith and social sciences.
Coordinator of the Museum, Widodo Usman, S.T.P., M.Sc, there were many visitors coming to visit the UGM Museum from day to day, from elementary school students to university students. Other international students to visit the Museum are from Africa, Belgium and Japan.
He added that people's enthusiasm in the Museum is high as the UGM Museum has different characteristics. It displays history and important figures of UGM as well as their contributions in the form of technology.
The Museum is also assessing cooperation with KOPMA UGM or Dharma Wanita units to add to the collections and facilities of the museum.
One of the U.S. students, Made Zoey, expressed her joy after visiting the UGM Museum. She learned plenty of information and knowledge from it.
"The photo collections are good. But it would be more interesting if the captions and the description are in English, too, to enable us to understand them," said Zoey.