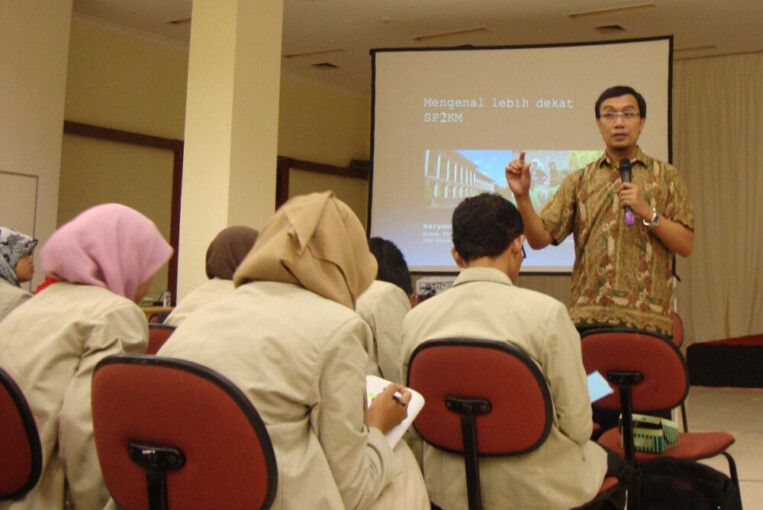 YOGYAKARTA – Universitas Gadjah Mada continues to inprove student's leadership and soft skills. This will be put into record by entering the student's non-academic achievements in their transcript prior to graduation.
UGM Student Affairs Director, Dr. Senawi, M.P., said on Monday (1/4) that "Students will receive their transcripts that include not only their academic but also other achievements."
In the future, Senawi hoped the non-academic achievements of the UGM graduates would enable them to compete with a strong leadership character in the global level. His office is now developing a system to build this.
Wahyu Sujarwo, S.IP, head of student development unit, said this year as many as 150 students had passed the selection to undergo the student leadership programme which is "weekly scheduled that includes initiation outbound, Special Management Skill, and Action Plan drafting at the end of the programme," he said.
A psychologist from UGM, Haryanta, S.Psi., M.A., appreciated the students that join the programme. He wished those students would be able to make an influence to their environment.
Mulia Ela Syifaurrohmah, student of Public Policy, welcomed the opportunity. She said she was motivated as she wanted to develop her leadership skills.