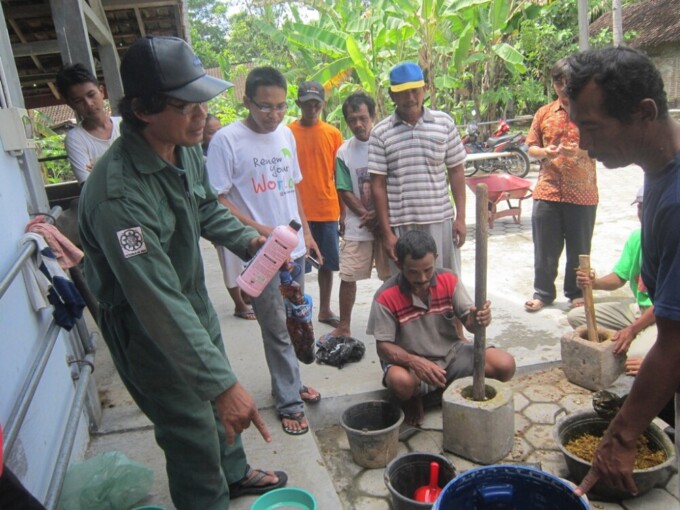 The local people of Kulwaru Wetan village in Kulon Progo regency have launched organic compost that is processed from cow waste. Together with students of Universitas Gadjah Mada joining the International Association of Students in Agricultural and Related Sciences, Local Committee Universitas Gadjah Mada (IAAS LC UGM), those local people made use and converted the waste into a useful agricultural product.
Trisnanto Rahardjo, agricultural practitioner, said they asked the local people to make use of the waste to support organic farming. "We also asked them to make use of plant waste for cattle feed," he said on Wednesday (16/4).
The IAAS LC UGM and the local people of Kulwaru plan to devise a marketing programme of the organic compost," added Trisnanto.
The event took place on Saturday (12/4) starting with the making of the compost, combining urine of cows with Alpinia galanga, turmeric, Curcuma aeruginosa, ginger, aromatic ginger, Guduchi, molasses and Saccharomyces cerevisiae bacteria. After being fermented for two weeks, the compost is ready for use.
"The making of organic compost by UGM students and Kulwaru local community proved that collaborations with the education sector can be directly applied," said Imam Hudoyo, head of Kulwaru village.
Travelia Febrin, Local Committee Director of IAAS LC UGM, hoped the product can be used by farmers, hoping that it will be sustainable so as to make Kulwaru village a model for organic farming in Yogyakarta area.