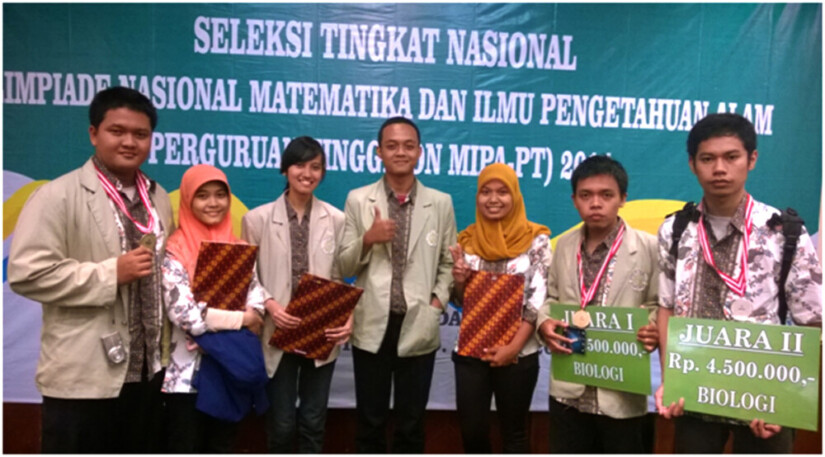 YOGYAKARTA – The contingent of UGM has won 4 gold, 5 silver and 3 bronze medals in the National Maths and Natural Sciences Olympiad for Higher Learning (ON MIPA-PT) 2014 that was held from 21-25 May in Semarang, Central Java. The gold medals in biology category are won by Matin Nuhamunada from Faculty of Biology and silver by Ahmad Sukron from Faculty of Agriculturual Technology whilst the bronze by Ali Muharom (Biology).
Matin Nuhamuda – or usually called Nuha – said they won the same medals as last year, but the test this year has improved in quality, forcing participants to be more creative.
Nuha gave an example of Biology tests where some exercises were data results of a research. They were thus asked to be able to analyse and make conclusions of those data. "It is important for every participant to know more of research-based learning," he explained.
Separately, Vice Dean of Faculty of Biology, Dr. Budi Setiadi Daryono, said the Maths and Natural Sciences Olympiad served as one media for students to master science and technology as well as contributions to knowledge advancement in Indonesia.