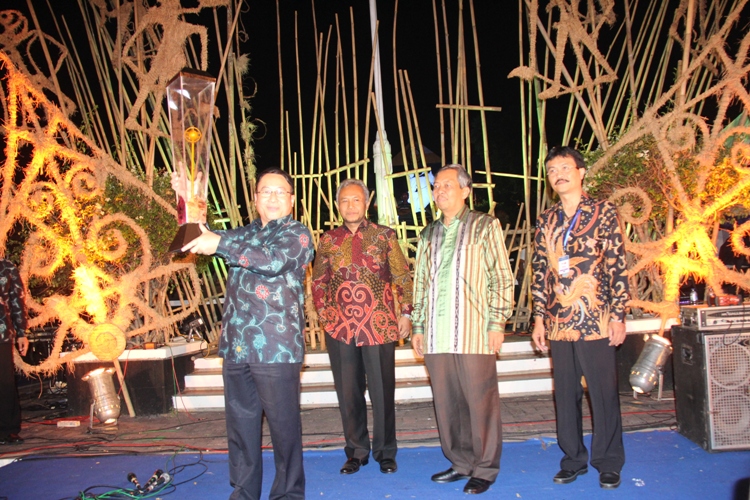 UGM students have made another successful achievement by becoming the overall winner of the 27th National Student Week (PIMNAS) at UNDIP in Semarang on Thursday (28/8). UGM beat ITS and Universitas Brawijaya in the second and third places.
This time, UGM won 10 gold, 5 silver, and 5 bronze medals for presentation category. For poster category, the UGM team won 3 gold, 3 silver and 2 bronze medals.
Vice Rector for Academic and Student Affairs of UGM, Prof. dr. Iwan Dwiprahasto, M.Med.Sc., Ph.D, who was presented with the Adhikarta Kertawidya trophy said that the UGM win this time was credited to the hard and smart work as well as resilience of UGM students in making innovations.
To reward the student's innovations and researches, said Iwan, UGM is ready to facilitate for patent application and downstreaming the results to be able to be used by society.
UGM Director for Student Affairs, Dr. Senawi, expressed his pride following the success. He said this should be made a moment to reflect in order to be more successful in the future.