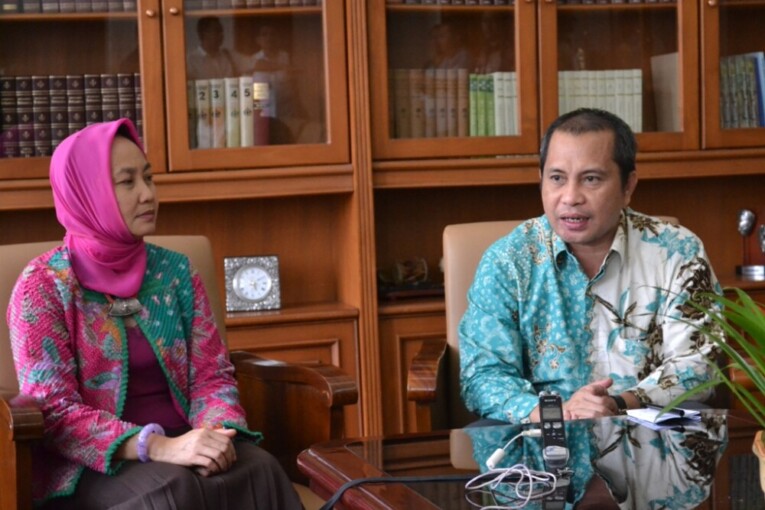 YOGYAKARTA – Minister for Rural Affairs, Underdeveloped Regions, and Transmigration, Marwan Jafar, said the government would complete the National Program for People Empowerment (PNPM) by end of April 2015 and replace it with technical supports program to village issues along with the disbursement of funds from government to villages. The technical support team will give capacity enhancement to personnel and give assistance in financial administration.
Minister Marwan after signing a memorandum of understanding with Rector of UGM, Prof. Ir. Dwikorita Karnawati, M.Sc., Ph.D., in the Senate Hall of UGM, Friday (6/3), said tens of thousands of support staff would be assigned to as many as 43 thousands of underdeveloped villages.
Rector of UGM said she supported the government's program that prioritises development that starts from villages. UGM , she said, based on the MoU, would be ready to assign up to 7,500 students each year through the Student Community Service to underdeveloped villages across Indonesia.
According to Dwikorita, poverty alleviation conducted by UGM was based on research, study and strategic solution by initiating resilient villages in disasters, socio-economic issues, energy independency and anti-corruption.