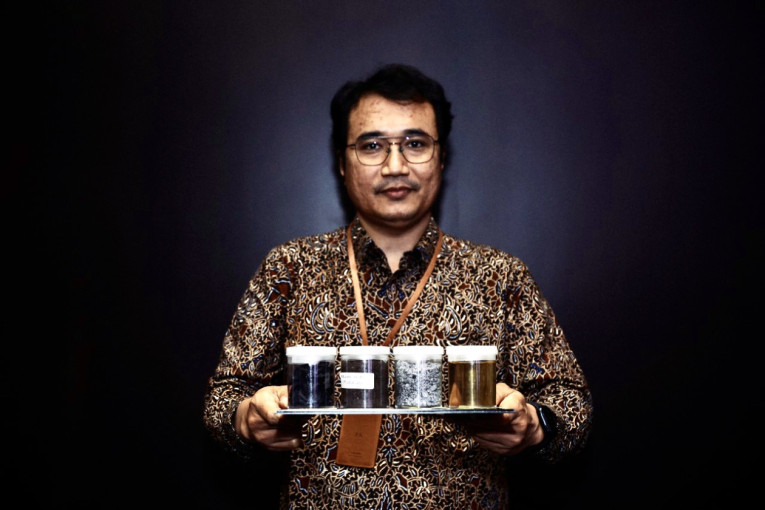 Indonesia is one of the world's largest coal producers. However, most of our coal reserves are still dominated by low-rank coal, with a calorific value of less than 4,000 kilocalories per kilogram. 
This low calorific value of coal has a low market value and is often unsellable, leading many coal producers to increase its value through brown coal upgrading. This process, however, incurs significant costs, making it economically inefficient.
In the hands of researchers from the Department of Chemical Engineering, UGM Faculty of Engineering, low-calorific coal can be given added value through a process involving grinding, oxidation, and extraction to produce humic acid products. 
As known, humic acid has benefits in agriculture as it can improve soil fertility, absorb nutrients, retain water, and enhance cation exchange capacity. 
"Humic acid is typically used with fertilizers to enhance a plant's ability to absorb nutrients. It can improve soil fertility, allowing plants to absorb fertilizers more effectively. Thus, humic acid can improve the planting medium, which is crucial for agriculture," said Professor Ferian Anggara, one of the UGM research team members.
He explained that in an interview with journalists following the signing of a memorandum of understanding between UGM and PT Bukit Asam on Friday (September 15) at the UGM Faculty of Engineering Auditorium.
Professor Anggara acknowledged that the research on humic acid extraction technology from coal is carried out in collaboration with PT Bukit Asam, known to have the Peranap IUP, where low-calorific coal is produced. 
"They are having difficulties selling their coal products. One of our proposals is to utilize the Peranap coal for humic acid extraction," he said.
The team's research found that each ton of Peranap coal extraction can yield 50 percent humic acid (500 kilograms), more than the team's original aim of merely 20%. Furthermore, the calorific value of the coal also increased by 20 percent after extraction. 
"So, the result of this coal humic acid extraction process has two benefits: it can produce humic acid that we can sell, and the rest of the coal has a significantly increased calorific value," he explained.
According to Professor Anggara, the coal humic acid extraction technology is in line with the government's program to increase the added value of coal as regulated in Law Number 3 of 2020. 
The collaborative development of humic acid extraction technology between UGM and Bukit Asam is also part of an effort to accelerate the downstream of humic acid products for mass production and commercialization. 
"In 2024, we will create a prototype with a production scale of 60 tons of humic acid per year from Peranap coal in the Central Riau region," he concluded.
Author: Gusti Grehenson
Photographer: Donnie