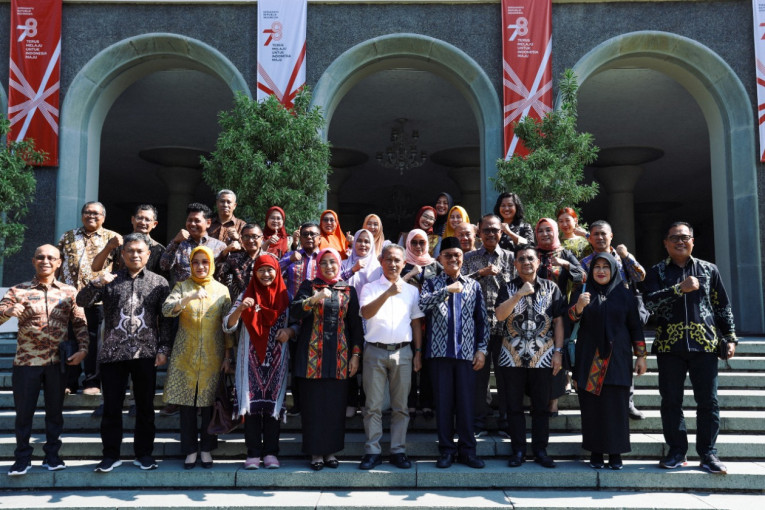 Universitas Gadjah Mada and the South Konawe Regency Government in Southeast Sulawesi Province have signed a mutual agreement in human resource development, science, and technology through education, training, research, and community service programs. 
This was highlighted during the signing of a memorandum of understanding between the Secretary of UGM, Dr. Andi Sandi, and the Regent of South Konawe, Surunuddin Dangga, on Thursday (September 21) at the UGM Campus in Yogyakarta.
Dr. Andi Sandi stated that this collaboration is expected to enhance the quality of human resources in South Konawe. UGM aims to reduce the educational and human resource quality gap between regions in Indonesia by providing opportunities for local students to receive education at UGM. 
"We have children with equal talents and potential; it's just a matter of how we nurture them effectively," he said.
During the event, the Secretary of UGM expressed gratitude and appreciation to the South Konawe Regency Government for assisting students during the community service program (KKN-PPM) deployments in remote villages in South Konawe. 
"I express my gratitude for our cooperation so far, which has advanced our respective institutions. We hope this collaboration can contribute to the betterment of South Konawe," he stated.
Regent Surunuddin Dangga explained that South Konawe consists of 25 sub-districts, 15 urban villages, and 366 villages, covering an area of 423,234 hectares, including 200 small islands with abundant natural resources in fisheries, food crops, horticulture, plantations, and livestock. 
"We are trying to develop several villages still classified as underdeveloped. Through the UGM KKN program, we hope students can conduct mapping. We have a lot of natural resources potential, but we lack human resource quality," the regent said.
"With UGM sending its students for thematic community services in Konawe, we hope many villages can be mapped to promote the development of underdeveloped villages."
In community service and through training and research collaborations, the regent explained that they have also involved expert teams from UGM to develop spatial and regional planning in the South Konawe Regency. 
"We realize that natural resource wealth alone cannot make the community prosperous if we do not develop our human resources properly," the regent added.
Author: Gusti Grehenson
Photographer: Donnie